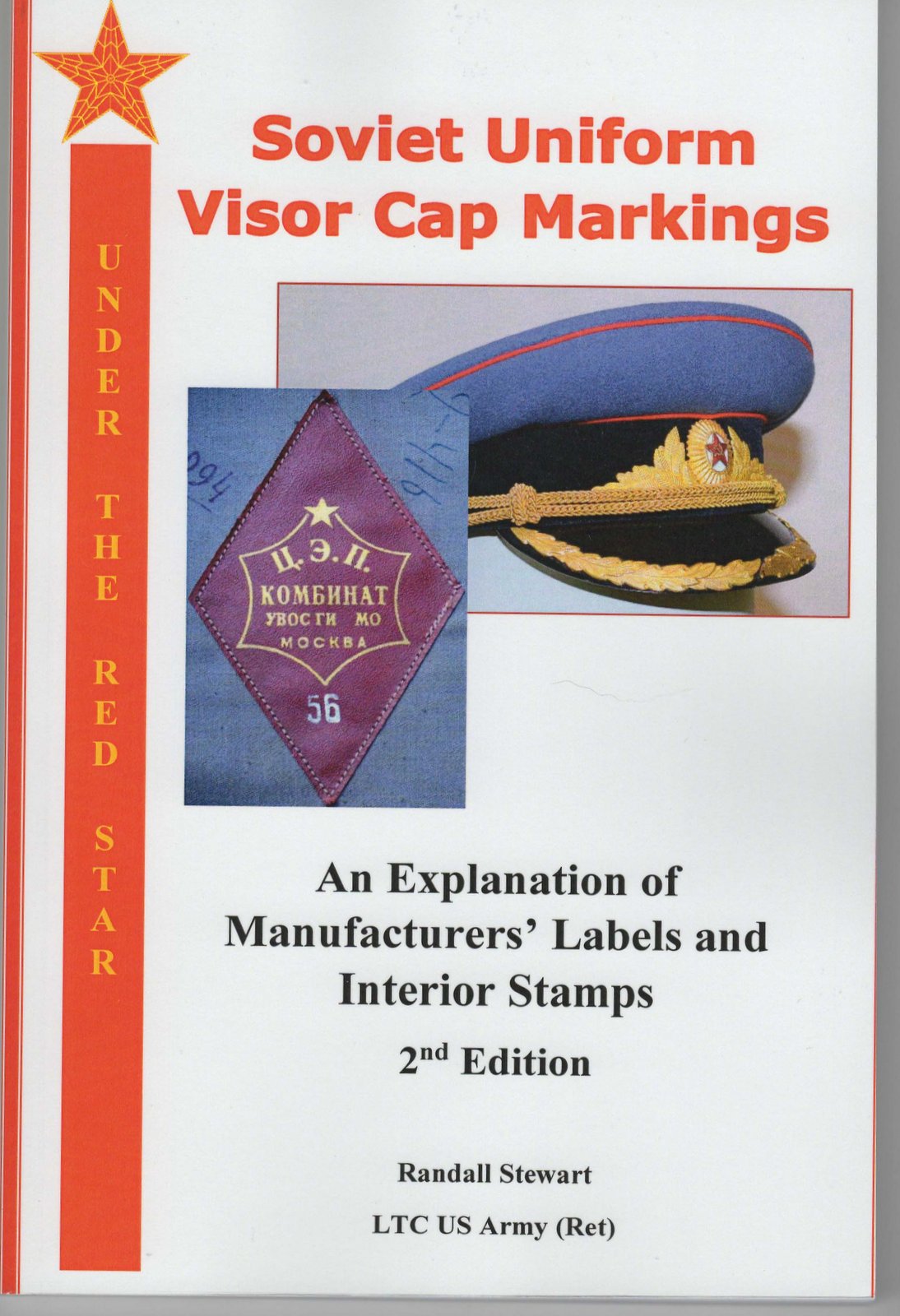 2nd Edition Now Available!
Sourcing original Soviet documentation and reflecting personal observation of hundreds of caps, this book provides the only comprehensive illustration of Soviet-era interior cap markings in any language. Such markings are extensive; ranging from manufacturers' stamps and labels, to unit identifications, to personal owner's information and various inspection and inventory markings. Examples of all markings are pictured, Russian/Ukrainian text and abbreviations are explained and a full English translation of each is provided. Histories of the primary headdress manufacturers, along with known dates of use of each manufacturer's label/stamp variant are also recorded. Since interior markings are often heavily worn and largely illegible, this book will help collectors date and fully identify the origin of their caps. Because interior markings serve as a primary means of determining cap authenticity, the reader can also more readily detect fakes and reproductions. This updated and expanded second edition offers more and larger images while illustrating many new manufacturer markings and labels not covered in the first edition.
Anyone wanting to own a copy of this unique, expanded 135-page, 6 x 9 inch format book can either order it by contacting me directly at randallstewart@comcast.net or from Amazon.com or one of its European counterparts (Amazon.co.uk, Amazon.it, Amazon.fr, Amazon.de and Amazon.es).
If ordering from me, purchasers in the U.S. can pay with check or money order or by PAYPAL (to randallstewart@comcast.net) or Google Wallet - but please wait for my reply to your email before paying!. Purchasers outside the U.S. are encouraged to use PAYPAL if available to them but if not, contact me at randallstewart@comcast.net and we can discuss other payment arrangements.
Book purchase price is $27.99 (U.S.) or its equivalent. Postage within the U.S. is FREE - book will be shipped via media mail. International customers should contact me for postage costs prior to payment since such U.S. Postal charges are unfortunately pretty high now.
Some page samples from the book are shown below: